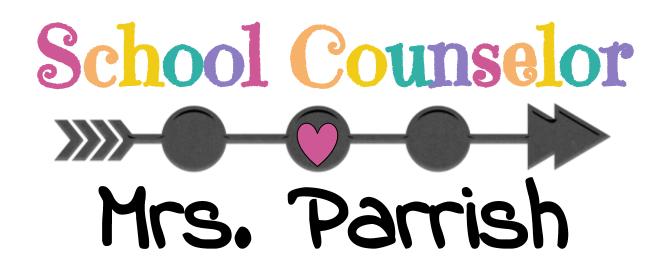 ---
INOW Parent Portal: Click this link to view your child's grades from home. You will need a username and password. You can get your login information through the counselor's office.

---
Guidance Program Services
Classroom Guidance Lessons - Each month, classess visit the guidance office for a C.A.R.E. (Character. Academic. Relationships. Emotions) Lesson. Topics vary (study skills, friendship, good character, etc.) depending upon the grade level and needs of the group.
Small Group Counseling - Groups of around 4 students with common needs are pulled into the counseling office to work on skills concerning school issues such as friendships, test anxiety, attendance, good character, etc.
Individual Counseling - The counselor can meet with individual stuents to discuss any issuess that may be hindering success at school.
---
How do Students Get to See the Counselor?
Teacher Referral - A teacher can refer a student.
Parent Referral - A parent/guardian can refer a student. If you would like to refer your student,you may call the office and ask to speak to Mrs. Parrish, or there is a parent referral form under the "Forms" link above.
Student Referral - A student may use a referral form found in the office and his/her classroom to refer him/herself to the school counselor.